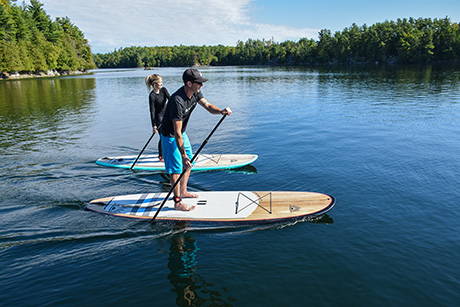 Paddle Board Black Friday

Family Fun & Fitness
Starts Here!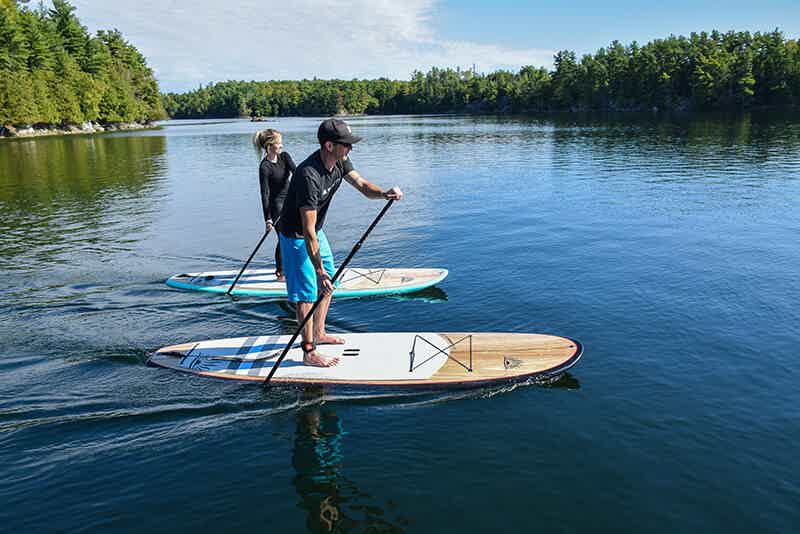 Paddle Board Black Friday

Family Fun & Fitness
Starts Here!
Best Stand Up Paddle Boards
• Non-Inflatable / Hard / Fiberglass Paddle Boards
• Discover Why We Recommend Rigid Boards Over Inflatable:
• Safety, Performance, Convenience & Long Term Durability


Very Limited Quantities of Sale Price Boards - Don't Miss Out!



5 Star Review - Very Pleased
CruiserSUP® Blend Ultra-Lite Paddle Board Package
"Extremely pleased from the beginning with my experience. Excellent information on Live Chat about choices and what I should consider for a board...The board came as ordered in perfect shape and is really beautiful. I love the wood finish. Also, a very stable selection for paddling...Yet the board tracks well and has plenty of zip for my purposes." Karon
Non-Inflatable Paddle Boards Are Best:
Safety, Performance & Long Term Durability
Premium Quality SUP Packages. Two Year Warranty.
Very Limited Quantities.

Don't Miss Out - Save Hundreds Now!
---
---
---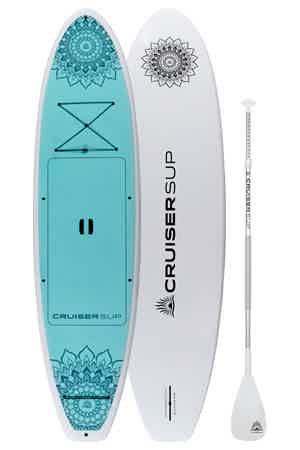 Most Durable Yoga Board
Take your yoga practice or studio to the water. Most durable board we offer. Light weight for women. Ding & Scratch Resistant Dura-Shield™ Shell, Full Length Yoga Deck Pad, Tool-less Fin, Free Paddle, Ship* & More
Pre-Order Special.
Stunning 2020 Paulownia Wood/Innegra-Carbon/PVC construction. Incomparable performance, excellent tracking, versatility, amazing stability. With Touring Fin, Premium Deck Pad, Lockable EZ Grab™ Handle, Numerous Deck Bungees and Inserts. Now with 2 Year Warranty!
ndustry Leading Service and Best Sale Prices on Stand Up Paddle Board Packages.
Save Hundreds Now on very durable, light weight and high quality boards. Free paddle, free shipping* (restrictions apply) and no sales tax (most states)!

Don't Guess. We're Here to Help. Before and After Your Purchase.
Ask our pros which board package best suits your needs and budget.
Paddleboards are made in a huge variety of sizes, styles, shapes, and construction. Let us take out the confusion of all the available options by calling our experts at 888-291-9905, or email at info@paddleboarddirect.com.
At Paddleboard Direct - if you don't SUP, you can't work here. All of our sales staff are watermen and water-woman who all SUP, and most do other boards sports like surfing or windsurfing (or in most cases, all three!) Why take advice on what to get from someone who has never been on a board when you can talk to someone at Paddleboard Direct who has firsthand knowledge of how everything we sell paddles in a huge variety of conditions.
You will get advice from our staff of experts who have paddled everything we sell, and can suggest the best board for your needs and budget.
At Paddleboard Direct, if we sell it, we use it, and we know it.
Acronyms make life easier! Can you remember life before text messaging acronyms like LOL? SUP is simply the acronym for Stand Up Paddling! SUP is used often both as a noun, and a verb! As a noun, like SUP boards or SUP paddles help describe paddle boarding gear, however you can also use it as verb! "Did you go SUP'ing today" is another way of asking someone if they went paddle boarding today!
What is an All Around Paddle Board?
A stand up paddle board, also know as a SUP board, is a giant surf board that you stand up. Paddle boarders then use their paddle to propel themselves through the water. Paddle boarding is not only a ton of fun, but it is also a great workout and great way to spend time with friends and family. Paddle boarding can be done anywhere there is water, from calm waters to surf. There are a wide variety of paddle board shapes, sizes, and styles, however the popular and practical paddle board is an all around paddle board.
All around SUP boards are the Swiss Army knife of SUP boards. They can pretty much do anything. You can learn how to paddle board easily on them, progress to more advanced paddle boarding skill levels, as well paddle board in nearly ever water condition. All around paddle boards like the Cruiser SUP Dura-Maxx, Fusion, Bliss, Xplorer, or Blend series can be used to paddle board in lakes, rivers, ponds and oceans and are the ideal first paddle board to buy. When you first start paddle boarding you will want to be able to experiment with different paddle boarding locations, as well as water conditions and an all around SUP will make that possible. More specific board styles like SUP surfing and touring paddle boards have a much more limited conditions of use, and are not as versatile as all around paddle boards.
Stand up paddle boards range anywhere in weight from 18 lbs through 75 lbs. A 75 lb paddle board is enormous, and far to heavy. In fact, there is no need to buy a heavy paddle board. Heavy stand up paddle boards are awkward, very difficult to carry and transport off the water, and are very slow and sluggish when paddle boarding. There are several models on the market that are, in appearance very cheap, however, you want to look at the weight of the paddle board as many of them are in excess of 50 lbs! We receive a great number of phone calls per day from people looking to upgrade their heavy paddle board to a light weight SUP board. We never get customers that want to get new paddle board that is heavier!
A light weight paddle board makes paddle boarding better in all aspects. A good quality all around SUP board should be in the weight range of between 20 and 30 lbs depending on the size. Larger paddle boards will be close to the 27 to 30 lb weight, while smaller boards in the 9'5 to 10'6 sizing can be closer to 20 to 25lbs. Only very small SUP boards can be below 20 lbs. When looking at paddle boards for sale, it is a good idea to first select the best size board for yourself, then buy the most light weight paddle board of those options. By looking first at the lightest paddle boards, instead of a suitable size, you may find you buy a paddle board that is far too small. When paddle boarding, stability is important, and stability can only come from a paddle board that is sized for your weight.
Are paddle boards durable?
Like all sports equipment, you do need to do some basic and common sense care. Paddle boards are no different, but if cared for properly, stand up paddle boards can last for years. However, some paddle boards are more durable than others!
Our most durable paddle boards are the Cruiser SUP Dura-Maxx, Balance, and Xplorer series. These paddle boards have a durable fiberglass/Kevlar construction that is then covered entirely in a very durable polycarbonate shell. This makes them very durable paddle boards, while still remaining very light weight SUP boards. Multi layer fiberglass paddle boards that feature things like wood, carbon, or Kevlar are also very durable SUPs. Examples of these are the Fusion, Bliss, Blend and All-Terrain paddle boards by Cruiser SUP.
Very cheap fiberglass stand up paddle boards, as well as soft top stand up paddle boards are generally not very durable. At most they have a single layer of fiberglass, and in some case, no fiberglass. They are very flexible, and are very easy to damage. Inflatable paddle boards when new are usually considered to be relatively durable SUP boards. However, as inflatable paddle boards age, the glue that holds them together can age and deteriorate, causing them to become less durable and prone to leaks after couple seasons of use.
To help paddle boards last as long as possible, regardless of construction, it is best to take care of it. This involves limiting the amount of possible impacts of your SUP board into hard objects like rocks and docks. If you do damage your SUP, it is key to get it fixed before using it again. Keeping your paddle board out of the direct sunlight when you are not paddle boarding is also a great way to extend its life span!
Stand Up Paddle Board Gift Guide
Paddle boards make great gifts any time of the year! During Black Friday and Cyber Monday some of the best paddle board deals of the year are available for holiday gifts. However, paddle boards make great gifts for birthdays, anniversaries, Valentines Day, or Mothers and Fathers Day.
Each year we put together our Stand Up Paddle Board Gift Guide to highlight the very best of the best for paddle board gifts. Anything and everything from paddle boards, paddles, accessories and two paddle board packages. However, these great gift ideas apply year round as a quality SUP never goes out of style. This year give the gift of paddle boarding fun and fitness to a loved one!
Is paddle boarding difficult to learn?
With the right paddleboard, and the right conditions, paddle boarding can be very easy to learn! With a paddle board that is suited to your weight, and the right conditions, most new paddle boarders find themselves paddling easily within the first few minutes!
Learning to paddle board is best done in calm waters. You are going to be leaning how to balance on your paddle board, as well as learning the basis of paddle board stroke technique. Doing this in calm waters makes it as easy as possible as choppy waters makes it harder to balance on your paddle board. As your skills improve you will find yourself looking to challenge yourself by paddle boarding in rougher waters, however start paddle boarding in calm waters.
The proper sized paddle board makes all the difference when learning. Learning to SUP on a paddle board that is too small will make paddle boarding needlessly difficult to learn. Paddle boards are measured in length, width, thickness, however for stability the most important measurement is volume. The volume of paddle boards is a measure of how much weight a paddle board can support. As a rough rule, you want your body weight to be equal to, or less than the volume of your paddle board. You can read more about this at What Size Paddle Board Do I Need For My Weight. However, like all rules there are a lot of exceptions. The staff at Paddleboard Direct will take the guess work out buying a paddle board and help you size the perfect SUP.
All good quality paddle boards will come in a range of sizing, for different paddle boarder weights. SUP boards are not one size fits all!
How do i choose a stand up paddle board?
Our recommended model for you is based on Live Chat discussion of user weight, but there are other factors, like your budget, board durability, ease of use, weight, shape and performance characteristics, that determine a great fit. That's why you'll see some overlap in our recommendations. The best way to find your perfect fit is to consult with the experts at Paddleboard Direct by Live Chat.
To learn more, check out our SUP Buyers Guide here: https://paddleboarddirect.com/pages/how-to-choose-a-stand-up-paddle-board
Inflatable Vs Epoxy Paddle Boards – Which Are Better?
There is much debate as to if inflatable paddle boards are better, or if epoxy paddle boards are better. Like all things opinion based, there is no right or wrong answer. However, our opinion is that hard, or epoxy paddle boards are better for the majority of paddle boarders. If you are a paddle boarder, or soon to be paddle boarder, and have limited storage space and a vehicle without roof rack, then an inflatable SUP board may be a good idea. They pack up into small back packs for easier storage, and can be transported in the trunk of your car as opposed to a roof rack. However, inflatables paddle boards are very physically hard to inflate, as well as very time consuming.
Due to this need to spend 15 minutes inflating, epoxy stand up paddle boards are much more convenient paddle boards. All you need to do is pick up your paddle and walk to the water. There is no inflating or set up meaning you get to spend more time paddling and less time pumping.
Inflatable paddle boards are generally slower and offer less stability than hard paddle boards. Being full of air, iSUP flex more in choppy waters, making them more difficult to balance on. Epoxy stand up paddle boards have more sophisticated shapes, and sleeker designs while offering not only better glide, but straighter tracking.
Our sales are reflected in this preference of paddle boarders to rigid paddle boards, as we sell a ratio of 10:1 of hard paddle boards to inflatables. As they are more convenient, and better performing, we do say that epoxy paddle boards are better than inflatables paddle boards for the majority of our customers. You can read about this in much more details at Regular Paddle Boards are Better Than Inflatable Paddle Boards. However, our mission at Paddleboard Direct is to outfit our customers with the best paddle boards for their needs. If we think a rigid paddle board is the best option for you, we will tell you. However, just because we prefer hard paddle boards, if an inflatable is your best option, we are going to tell help you buy the best inflatable paddle board for your needs as well!
Why You Don't Want to buy a Cheap paddle board
Everyone likes to save money and find a good deal. However, sometimes an item is a low price because it simply low quality, or missing key features. Paddle boarding is no different, and we find more and more that boards that are very cheap, are just a waste of money. In fact, they will cost you more in the long run as you will have to replace a cheap paddle board with a quality paddle board sooner than later!
Currently, the market is quite flooded with very cheap, and very low quality inflatable paddle boards. A quality inflatable paddle board can not cost $149, $249, or even $549! These boards will carry little, if any warranty, and be of low quality materials. Inflatable paddle boards have to inflate to at least 15psi to offer any sort of stiffness and stability. Often inflatable paddle boards on the very cheap end of the pricing scale may only inflate to 10psi!
A quality epoxy paddle board that is light, durable, loaded with features, and carries a two year warranty can not be $400. To get a quality built board with warranty and free shipping you are going to want to plan on spending between $700 and $1100. If you spend less, you get less. You likely get a paddle board that is of poor performance as well very low durability. Cheap paddle boards tend to be on the extreme ends of the weight spectrum as well. They are either exceptionally heavy, being over 40 pounds or more. This is prevalent with full plastic boards often see in big box stores. Or, they tend to be extremely light, which is seen in cheap fiberglass and soft top SUPs. These are extremely light as they have no structural materials and often lack fiberglass, or stringers. These cheap paddle boards will be soft, flimsy, fragile, and have little to no warranty, and likely very expensive to ship.
Do yourself a favor and avoid cheap paddle boards! You can learn more at How Much Do Paddle Boards Cost.
WHICH PADDLE BOARDS ARE BEST FOR ME?
Best Customer Service, Paddle Board Deals and Two Year Warranty*
Ask us which Stand Up Paddle Board package best suits your needs and budget.
Live Chat with a Paddle Board Expert Today. We're Here to Help. Before and After Your Purchase.
Stand Up Paddle Board Industry Leader for Service, Quality and Value – Since 2007.
Who makes the best paddle boards and which paddle boards are best for me?
CruiserSUP® has been an industry leader for ten years, with unrivaled quality, durability, ease of use and performance. Backed by a 2 Year Warranty.
Looking for the best deals on clearance paddle boards? Check out our Factory Direct Savings for best value you can find.
What is the best paddleboard for your lake or practice yoga? We have the answers.
Closeout quantities are very limited and one only of many standup paddleboard models. Don't miss out!
Save Hundreds Now on very durable, premium quality and light weight SUP boards from 18 pounds. Free paddle, free shipping* (restrictions apply) and no sales tax (most states).
Don't Guess and Choose the Wrong Paddle Board. We're Here to Help. Before and After Your Purchase.
Trust our experts 24 years experience (SUP & surf board retailer since 1994). We will recommend the paddleboard that best suits your needs and budget.
Ask Us Which Board Package Best Suits Your Needs and Budget. Save hundreds now on your standup paddle board purchase. Check our huge selection of paddle boards for sale at discounted pricing. The best value is when you purchase a board you will be happy with for many hours and years on the water. A cheap board is not the best value if it is very heavy or doesn't suit your needs.
We offer customers the best service, value and savings on a new SUP boards for sale package. Paddleboard Direct works closely with major brands to offer the highest discounts and lowest sale prices. The high quality boards we offer are unsurpassed for value and include 1 to 2 year warranty.
Shop our collection of clearance stand up paddle boards find discount paddleboards for sale that will save you hundreds off retail pricing, and include a free paddle, free shipping* and no sales tax to many states.
Stock, Availability, and Website Accuracy
We will send you a personal e-mail to confirm stock availability if we are out of stock, delayed or recommend a substitution.
All products are subject to availability and we are not responsible for web-site inaccuracies regarding stock availability.