Is Paddle Boarding Good Exercise?  

Discover The Health Benefits of Paddle Boarding
Stand up paddle boarding is fun and exciting, but did you also know it is also incredible for your health? Stand up paddle boarding benefits everything from your body to you mind. From increased balance to lowering your stress levels, you will not want to miss out on these amazing SUP health benefits that paddle boarding can bring into your life.
Health Benefits of Paddle Boarding

1 - Lower Stress Levels
Physical activity is a known stress reliever, and the peaceful setting of paddling on calm waters while you are getting your exercise is a sure stress buster. The silence and tranquillity of paddling on a calm lake, with only the sounds of your paddle in the water will help your stress melt away and help re-focus your mind. You can even take your stress reduction game to the next level by trying SUP Yoga!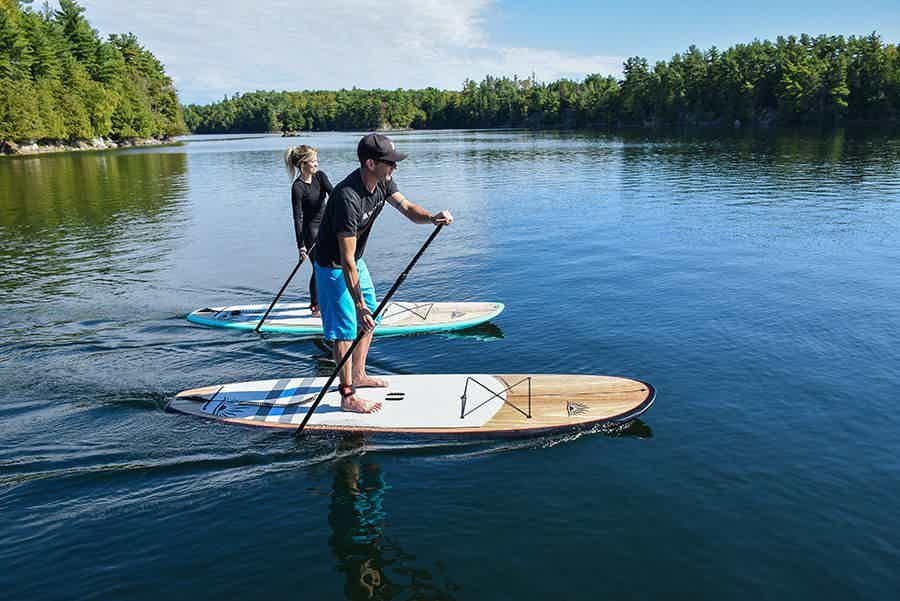 2 - Increased Endurance
The more you paddle, you will start to notice you get less tired and can cover more distance. You will also notice that your stroke rate (the number of strokes you take per minute) will increase. If you really want to increase your endurance and cover some distance, a touring board might just be the board for you! If you want to push yourself even further, a couple of paddling partners can add a little fun competition.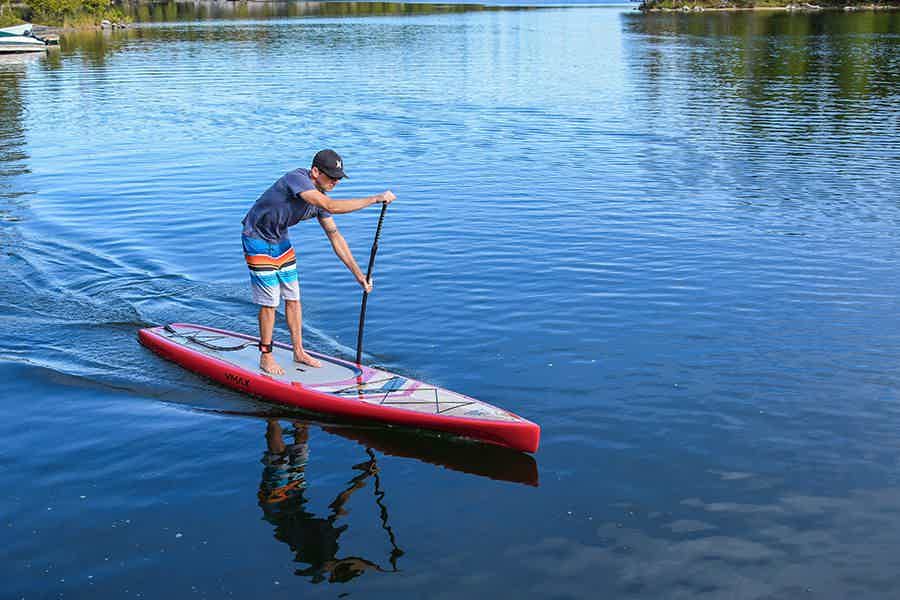 3 - It Keeps Your Heart Healthy
Paddle boarding is awesome for giving your heart a workout to keep it strong. Similar to running, biking, or swimming, with the right effort level your heart rate will rise and you will see great cardiovascular fitness gains in a relatively short period. Personally, I use SUP and cycling as my main cardio workouts and find they compliment each other perfectly.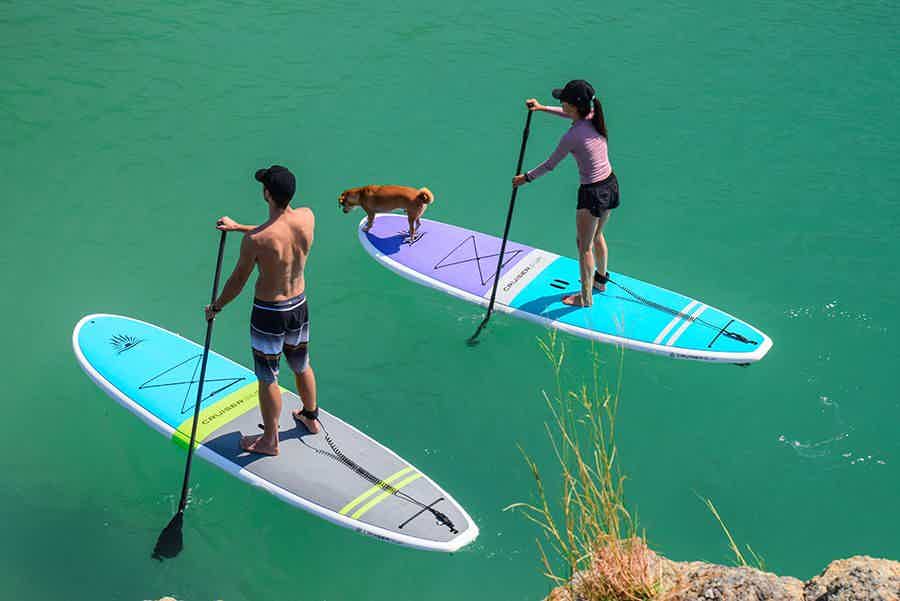 4 - It Builds Muscle & Improves Balance
When you are paddle boarding, nearly all of your muscles are engaged. Your lower body will be stabilizing and helping balance, while your larger upper body muscles will be used in your paddle stroke. You will find your core is constantly engaged as soon as you step on your board, which is great for your overall balance as well!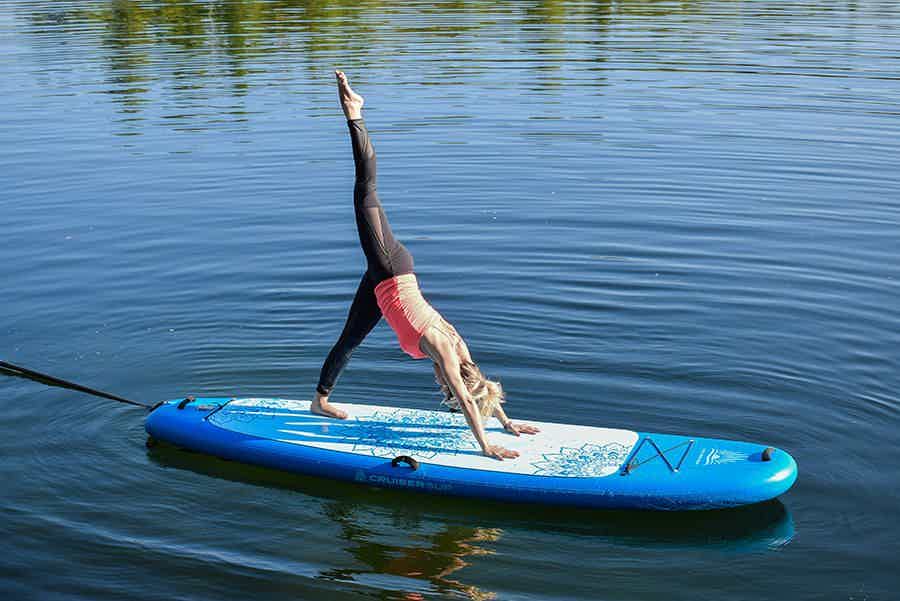 5 - It Burns Calories Like Crazy
Just how many calories does paddle boarding burn? Some estimates say that surf or SUP racing can burn in excess of 1000 calories per hour! A more leisurely paddle in calm waters can burn between 300-450 calories depending on how hard you exert yourself. Compare that to sports like running or cycling, and you can easily burn just as many, or more, calories SUP'ing than other activities. Read more about how many calories stand up paddle boarding can burn!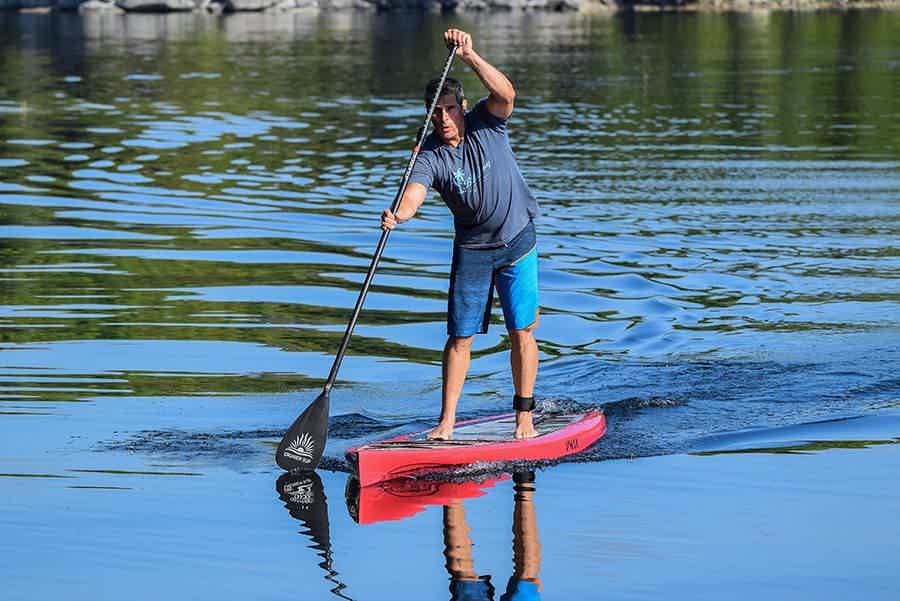 6 - It's Easy On Your Joints
SUP is a very low impact sport. Without any jarring or pounding on your joints like running, SUP allows you to say goodbye to shin splints that are common for many endurance runners. Maintain proper form and you will find you can paddle pain-free for hours!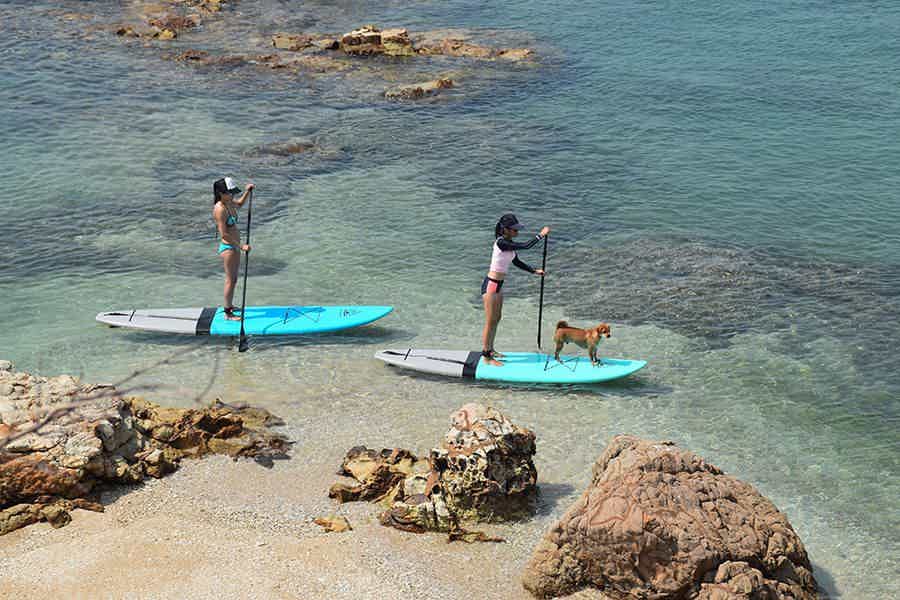 7 - It Increases Your Vitamin D Levels
Vitamin D is known to promote bone health, ward off heart disease, and reduce the risk of certain types of cancers. Your body will start producing vitamin D when your skin is exposed to sunlight for as little as 15 minutes - so even a quick paddle in the sunshine is enough to ramp up your vitamin D levels!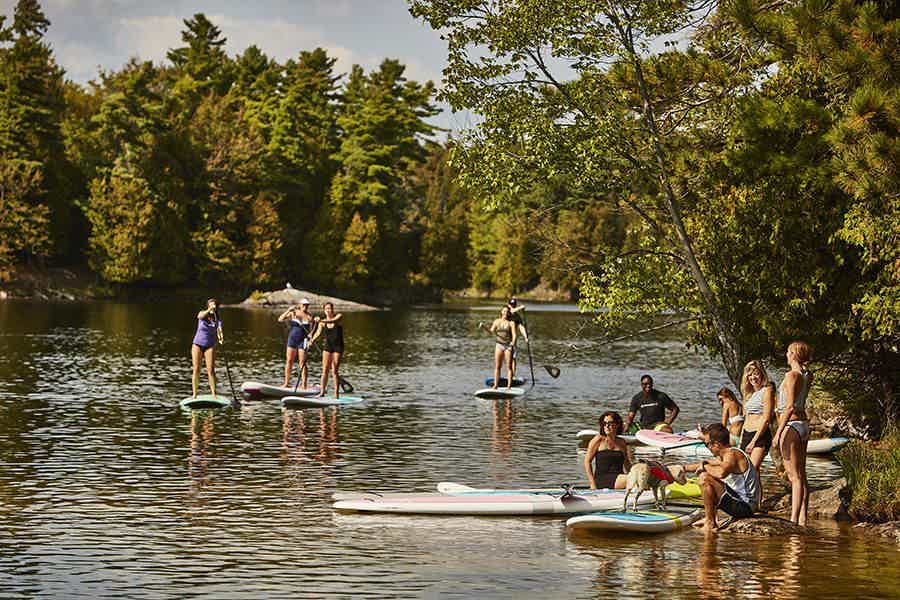 Stand Up Paddle Boarding is Great for your Health

Not that many things are great for you, and also fun. SUP is fitness disguised as fun, so make sure you get out on the water as much as you can this paddling season and start enjoying these SUP fitness benefits!

Do you have a great story about how SUP increased your health? Comment below or email us at info@paddleboarddirect.com